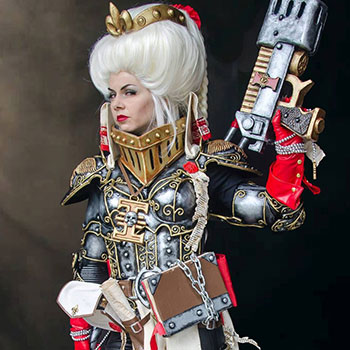 We have heard the concerns of our Cosplay community regarding weaponry and props at GeekFest 2017, which is being held at Montecasino. We would like to address the issues and solutions here.
Montecasino is aware that some of you will be attending in costume with some kind of weaponry/props. They will be notifying the casino security regarding this. They have issued us with the following guidelines to ensure that all parties are kept happy and safe.
Any items made of cardboard, paper mache or foam are allowed to be brought in through the casino.
No items made of metal e.g. swords or knives will be allowed through the casino.
No weapons that look exactly like rifles or guns are allowed through the casino.
For safety reasons we can understand why bringing items that look exactly like firearms into the casino are considered a security risk. We don't want security to panic if they see people with guns entering the area either.
With regard to your bigger weapons and props made of foam, paper mache or ardboard, Monte would appreciate some pictures of the items to distribute to their security so they know what to look out for. Remember that this is the first time such an event is being held at the venue and they have no idea what expect. Help us out by mailing us pics of what you plan to bring.
Any items like metal swords or guns may be dropped off with us during the week prior to the event. All you need to do is email us to set up a time. We will be on site all week so please take advantage of this opportunity. Your items may then be picked up from the GES stand on the days of the event and left with them after. We can arrange a pick up point for all your items the following week. All cosplayers are welcome to take advantage of this service. Your items will be safe and taken care of.
Please do not hesitate to contact GES or the GeekFest team should you have any queries. You can email us at info@nullgeekfest.co.za or give us a call on 011 025 5178.